Harley Davidson motorcycles are bikes that everyone knows when they go down the road from their unique sound and these are the bikes known as hogs or Harleys by experienced riders and owners. These are large bikes that are designed for cruising and have been in production, since 1903.
The different models of the Harley Davidson come in full dressed models, choppers and are powerful. They are powerful enough motorcycles that police departments use them for their motorcycle officers and in the past they were used in World War I. This motorcycle has different models that have different types of engines; the first is a flathead engine, which has flat features, like the vented cylinder heads.
There is the knucklehead engine, which has valve covers that have an appearance like knuckles and then there is the panhead engine, which has cylinder heads and valves that look like pans.
The shovelhead engine features cylinder heads that have a shovel like appearance.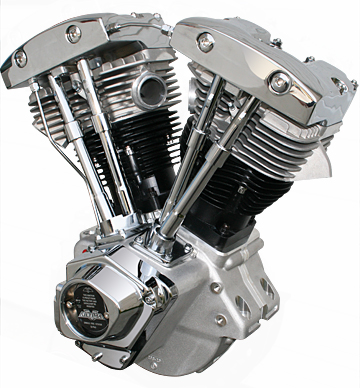 The one thing that all these Harley Davidson engines have in common is that they are powerful, making the Harley one of the largest motorcycle engines on the road. This makes Harley Davidson motorcycles the most popular bikes on the road and there are other motorcycle manufactures that have designed models to closely resemble the Harley.
The style and the quality of the Harley is evident, which makes them the choice of riders that are not new to riding motorcycles and is often the choice of the older rider. The quality in the manufacturing of the Hog includes the latest technology and they continue improving their engines.